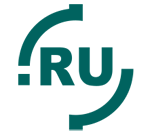 Registrars and partners will now be able to use sell .RU domains from OrderBox.
Apart from second level .RU domains, third level domains under .COM.RU, .NET.RU and .ORG.RU are also available for registration.
To give you a perspective of the size of the ccTLD, since its inception in 1994 , .RU has amassed about 3.6 Million+ Domain Registrations so far.
Total number of domain names in .RU (2003-2011)
Pic Courtesy: .RU Co-ordination Center
Registrars: If you need any help in marketing this ccTLD, please contact your respective Account Managers.
About
Covering a range of topics from ICANN activities to industry trends, the LogicBoxes Blog will keep you updated on events that impact your Registrar/Registry Businesses.

This Blog also serves as a single reference source for all our notices and announcements.


Subscribe via Email
Categories
Archives