Browsing articles in "Industry News"

LogicBoxes has partnered with WHMCS to provide seamless integration between the WHMCS Client Management, Billing & Support Solution and OrderBox – our proprietary Domain Registrar automation software.
With the new dedicated module, any Registrar using the LogicBoxes' OrderBox platform and wanting to use WHMCS can do so, letting them take advantage of the fully automated domain registration & management interface that WHMCS provides.
WHMCS has been working with Resellers using OrderBox for a long time, and with this partnership, it will begin offering a dedicated LogicBoxes Registrar module for the WHMCS platform.
The OrderBox platform allows a Domain Registrar to completely manage their Web Services business. Automated handling of Finance & Billing, Sales & Marketing, Customers, Resellers & Products ensures that every Domain Registrar experiences smooth functioning of their day-to-day activities. You can find more details on OrderBox here. And now coupled with WHMCS, tasks such as registering domains, changing nameservers, viewing/updating WHOIS info, locking/unlocking, and more can all be done by a Registrar without needing to leave his websites client management system.
"We're very excited to be partnering with LogicBoxes. Although we've been working with their API for a long time, I expect this new partnership will mean we can work closer together and develop an even better integrated solution for our mutual users." said Matt Pugh, President/CEO from of WHMCS.
Commenting on this partnership, Sandeep Ramchandani, Director, LogicBoxes said "This partnership is another step in our efforts to help smooth out business processes for our Registrars. We're happy to partner with WHMCS and trust that this will benefit all parties involved."
About WHMCS
WHMCS was founded back in 2005, with the aim of offering an all-in-on Client Management, Billing & Support Solution specifically aimed at web hosts. Integrated with all the major control panels, over 100 payment gateways, and now LogicBoxes, WHMCS can help automate every aspect of your business, from initial customer signup & ordering, to recurring billing/invoicing, to support via the built in help desk. WHMCS is a secure, extendable and scalable solution for businesses of all sizes.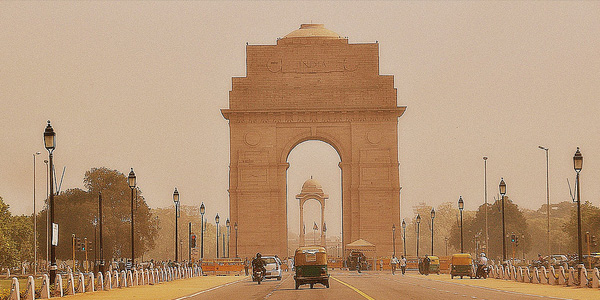 Everyone seems to be talking about how the big boom is set to happen in India for domain names, and there are significant factors to ensure that this growth happens. The internet spends and E-commerce usage is fast becoming the face of modern India, a part of everyday lifestyle. Although awareness is still the biggest barrier domain name Registrars face with consumers, there are signs of significant improvement in trust, usability and the adoption of web services.

For instance, as of the end of 2010, the Indian 'online buyers' base has actually increased by 33% over the year. Another interesting fact is that mere 'window shoppers' are giving way to the 'serious' buying-intending shoppers, with 40% online shoppers actually 'buying' online (Source: JuxtConsult). Simultaneously, the rapid strides that the internet infrastructure in India is taking today are more than encouraging. Broadband internet penetration is pegged at around at 11 million subscribers who are mostly using DSL as of 2010, displaying a massive 43% growth. The 3G subscriber base in India will reach 41 million by the end of this year (Source: Maravedis, TRAI Reports). These developments have set the tone for the path that the Domain industry is set to chart out in India.

There are close to 100 million internet users in the country today, which is a drastic overhaul compared to the mere 5 million back in 2000. It accounts for 6.8% internet penetration in the country, compared to the saturated US market (71% internet Penetration). It gets even more interesting when we take a look at the growth that this Indian market is set to experience. India's internet population is expected to reach a staggering 237 Million by 2015 at a CAGR of 20%, resulting in 19% internet penetration. The US on the other hand will most likely grow by a mere 3% CAGR over the same period, taking the number to around 238 Million (73% penetration) (Source: BCG – The Internet's Next Billion). The rapidly falling broadband prices, the emergence of mobile internet usage as a major contributing factor, and wireless broadband fast becoming a dominant and cheap offering validate these projections. It's anybody's guess then as to which market you'd rather be investing in



If we dive further into the "Domain Penetration Ratio" (DPR), which we define as the number of Domain names Registered per person (Internet User), the numbers again mark out India as the place to be for a Domain name Registry. The ~200 million Domains registered worldwide brings to light a world average DPR of about 10%. The US is already at a 35% DPR, and even if that were to go up to 40% by 2015, which is arguably optimistic, that would see only around 16 million Domains added to its geographic namespace in that much time. Now, India exhibits a mere ~2% DPR with around 1.9Million Domain names registered (1.2 Million gtlds+ 750k ccTLds; source: WebHosting.info). By 2015, if we were to consider the Indian DPR moving close to say 7%, which is a shade under the current world DPR and a realistic scenario, that itself accounts for close to a 15 Million increase in the Geographic Domain name base. This is probably the bare minimum number we're looking at.

Now if you were a Domain Name Registry, aren't all the roads leading to the Indian Market? It's time to start reading the signs, gentlemen.
Picture Courtesy: janetfo747
Today is IPv6 day!

Thus, we found a few interesting facts that you should know about IPv6. Here they are:
1. According to mathematicians IPv6 is capable of delivering 340,300,000,000,000,000,000,000,000,000,000,000,000,000, that's over three hundred and forty duodecillion IP's.
2. IPv6 is 128bit based which can generate enough IP addresses that can power generations of regular internet users and the technology enthusiasts around the globe.
3. In practicality, IPv6 is expected to create over 18 trillion IP addresses. Worried? Don't be. With 18 trillion IP's, every living person on this planet can be assigned over 3000 dedicated IP's each.
4. IPv6 could provide each and every square micrometer of the earth's surface with 5,000 unique addresses. What's a micrometer? About one tenth the diameter of a droplet of fog!
About
Covering a range of topics from ICANN activities to industry trends, the LogicBoxes Blog will keep you updated on events that impact your Registrar/Registry Businesses.

This Blog also serves as a single reference source for all our notices and announcements.


Subscribe via Email
Categories
Archives