Browsing articles in "Industry News"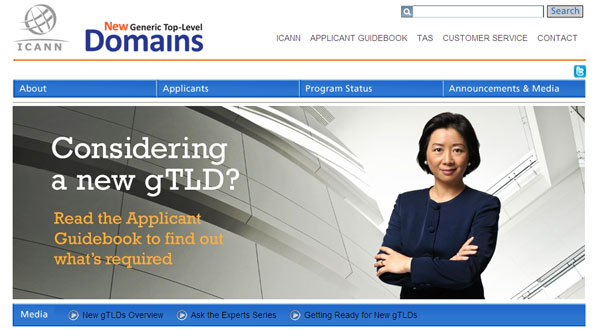 newgTLDs.icann.org is ICANN's new micro-site dedicated to new gTLDs. According to ICANN, this new website is designed to provide quick and easy access to all aspects of the new gTLD process.
With the new website, ICANN has also released the latest draft of the Applicant Guidebook. You can view this document here. All the changes made since the last version of the Guidebook can be found in this pdf document.
It's great to see ICANN making the path to new gTLDs even more clear!
A Little History:
It started way back in 1993 with a Cooperative Agreement with the US Government and Network Solutions, making them registrar 'numero uno'. At that time, they enjoyed a monopoly of the market and the much envied ability to charge $70 for a 2 year registration.
As all good things come to an end (for NetSol), the agreement was amended in October 1998 to introduce a more competitive spirit. Five fresh registrars were given access to the shared registry system, and registrants had an option to register domains from AOL, CORE, France Telecom, MelbourneIT and Register.com. Register.com was first out of the blocks and was active and using their registrar credentials from June 1999. Ironically, one of these five was deaccredited by ICANN in April 2010 due to a likely non-renewal of the Registrar Accreditation Agreement.
While the rest have flourished, they also opened the gates for more competition, entrepreneurship and the ability for any company to become a domain registrar recognized and officially accredited by ICANN.
Since then we've seen many registrars successfully get accredited by ICANN (and also terminated – out of 1231 companies accredited as of today, an astounding 215 have been deaccredited). Some of these are registrars purely for Batchpool purposes and there are some that are repeat accreditations of an existing registrar. But the more we look at the 1200 odd registrars from 65 countries that have joined the registrar community, many of them enter unaware of the plethora of resources at their disposal that an immensely helpful community has laid out for them.
We decided to jot some of them down as a welcome for all recent and future members of the registrar community.
Statistics Portals:
---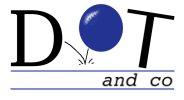 DotandCo is an immensely useful resource that lists registrars in alphabetical order, by accreditation/ deaccreditation dates, domain volume/TLD/country amongst other categories. The site also highlights the pricing at various registrars. Off late we've seen instances where the zone file hasn't been updated, but it will always be a worthy pitstop if you're hunting for information.

Run by Enom, RegistrarStats delivered delightful accuracy. Their focus on only registrar volumes in a no-frill manner made them a must visit resource for registrar stats (no pun intended). They've recently revamped their website and have started charging for their services.

Last but certainly not least is WebHosting.info run by the Directi Group (LogicBoxes' parent company). WHI presents some nifty stats and graphics on webhosts, registrars and registries. Especially handy is the 'Gain By Transfer' and 'Loss By Transfer' section.
Community Portals:
---

LinkedIN: With LinkedICANN probably the most popular group, there are others like Top Level Domains by Jean Guillon and Beyond.com by the good folk at AusRegistry, which provide a forum to interact with other registrars and get a community take on the current hot topic – the new gTLDs. You can also catch many of the registrar representatives on the Hosting groups as well.


Formerly the Registrar Constituency, the Registrar Constituency / Registrar Stakeholder Group is the representative body of accredited registrars that is fully recognized by the ICANN Board. The group is the voice of registrars in ICANN policy making processes. All accredited domain registrars can join the group, to get more involved in policy formation that directly impacts their business.

ICANNWiki is an all encompassing site for almost everything you need to know about ICANN, registries, registrars and members of the community. Another must visit on your way to knowing your fellow registrars.

News Sites / Blogs
---
Any new entrant would be really fortunate with the steady flow of information from some of the most heavily involved members of the domain community. While it would take a while to list all the blogs on our reader list, there are some sites that have garnered industry attention.
These include the eagle eye of Kevin Murphy at DomainIncite, ccTLD news from CENTR, a more encompassing domain related take at DomainNameWire and TheDomains, the always helpful Michele Neylon's InternetNews.me and not to be confused with each other but equally informative, DomainNews and DomainNameNews.
We also look to the stat happy numbers that get crunched by DailyChanges, DomainTools and HosterStats.
Anything else you would like to add to that list? Do comment and let us know!
Thanks to the ICANN Wiki article and the IANA page for helping us with the facts.
Data accurate as of 25th August, 2011.

LogicBoxes has partnered with WHMCS to provide seamless integration between the WHMCS Client Management, Billing & Support Solution and OrderBox – our proprietary Domain Registrar automation software.
With the new dedicated module, any Registrar using the LogicBoxes' OrderBox platform and wanting to use WHMCS can do so, letting them take advantage of the fully automated domain registration & management interface that WHMCS provides.
WHMCS has been working with Resellers using OrderBox for a long time, and with this partnership, it will begin offering a dedicated LogicBoxes Registrar module for the WHMCS platform.
The OrderBox platform allows a Domain Registrar to completely manage their Web Services business. Automated handling of Finance & Billing, Sales & Marketing, Customers, Resellers & Products ensures that every Domain Registrar experiences smooth functioning of their day-to-day activities. You can find more details on OrderBox here. And now coupled with WHMCS, tasks such as registering domains, changing nameservers, viewing/updating WHOIS info, locking/unlocking, and more can all be done by a Registrar without needing to leave his websites client management system.
"We're very excited to be partnering with LogicBoxes. Although we've been working with their API for a long time, I expect this new partnership will mean we can work closer together and develop an even better integrated solution for our mutual users." said Matt Pugh, President/CEO from of WHMCS.
Commenting on this partnership, Sandeep Ramchandani, Director, LogicBoxes said "This partnership is another step in our efforts to help smooth out business processes for our Registrars. We're happy to partner with WHMCS and trust that this will benefit all parties involved."
About WHMCS
WHMCS was founded back in 2005, with the aim of offering an all-in-on Client Management, Billing & Support Solution specifically aimed at web hosts. Integrated with all the major control panels, over 100 payment gateways, and now LogicBoxes, WHMCS can help automate every aspect of your business, from initial customer signup & ordering, to recurring billing/invoicing, to support via the built in help desk. WHMCS is a secure, extendable and scalable solution for businesses of all sizes.
About
Covering a range of topics from ICANN activities to industry trends, the LogicBoxes Blog will keep you updated on events that impact your Registrar/Registry Businesses.

This Blog also serves as a single reference source for all our notices and announcements.


Subscribe via Email
Categories
Archives