After revamping our website, the next interface that went under the LogicBoxes' design knife is our Domain Management Interface.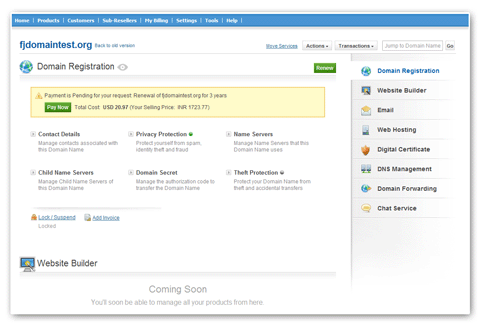 Being one of the most-frequented sections of the control panel, we decided to revamp this interface first. And with the new design, there are a lot of things that we've polished and improved – namely:
1. Easy access to all of a Domain's associated web products within the same page
2. Domain Contact Management has been made simpler
3. Locking and Suspension of Domains can now be done from the same place
4. Better visibility and handling of pending payments
5. Child Name Servers are relatively easier to create and change
6. Strategically located "Renew" button to help your customer renew easily
This is currently live in OrderBox and you can login to your OrderBox account to get a first-hand glance at the same today.
Have any feedback or suggestions on our new interface?
Do comment and let us know!