The latest Verisign Domain Name Industry Brief is out. Here are key stats and numbers from the same:
Overview
The first quarter of 2012 closed with a base of more than 233 million domain name registrations across all Top-Level Domains
This is an increase of 7.5 million domains, or 3.3 percent, over the fourth quarter of 2011
Overall, registrations have grown by 23 million, a 11% increase since the first quarter of 2011
The ccTLD pool too has grown by 4.8% and stands at 94.9 million domain names
This is a 16.2% increase year over year in the ccTLD base
The order of the top TLDs in terms of zone size did not change when compared to the last quarter. The order remains as: .com, .de, .net, .uk, .org, .info, .tk, .nl, .ru and .eu.
Growth in Total Domain Name Registrations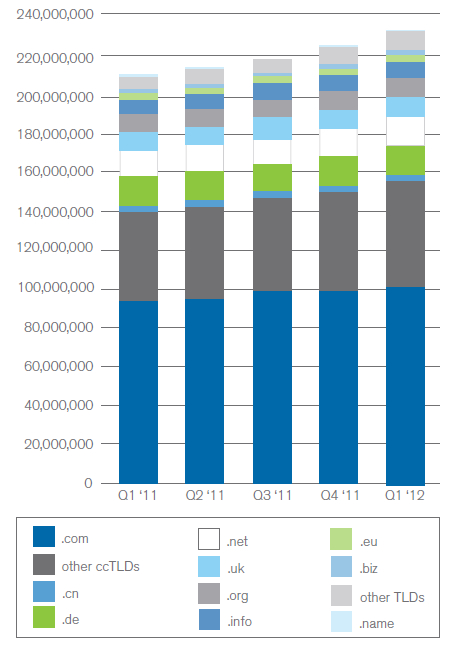 You can view the entire Verisign Report here.