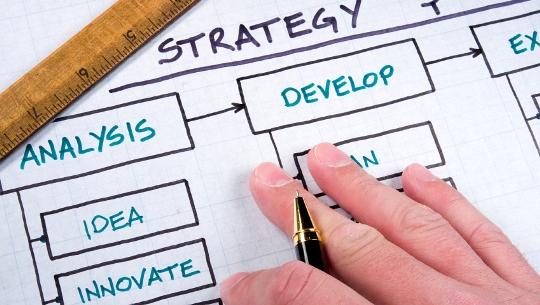 Social Media initiatives handled on a business front are spread across different avenues in the organization itself. Not that long ago, a survey was conducted by Gartner and a pretty simple question was asked: Who is leading your social media initiatives? The answer: 30% answered Marketing, 18% said IT, 10% answered PR team but nobody mentioned 'Sales' or the 'CRM' teams to be a part of this initiative. This shows us how some businesses are still lacking in driving Social Media through their day-to-day activities, mainly because most of the businesses 'don't get the point' to use Social Media for B2Bs.
The usage of Social Media in Businesses can be huge with a great potential of getting a business what they need in a quick and timely manner. The awareness and engagement that is derived via B2B Social Media Marketing is not as much as that of B2Cs, but the output can help a lot in the long run. The content that you create and spread across is not just something that will be interesting to your customers, but can also help in sharing knowledge for a wider audience within the industry and related avenues.
A few quick facts about Social Media in the B2B focus:
Almost US$716 million was spent on Social media last year
A negative customer review on YouTube, Twitter or Facebook can cost a company about 30 customers
Global Fortune 100 companies with Social profiles and their focus can be distributed as

Twitter – 65%
Facebook – 54%
YouTube – 50%
RSS Feeds – 33%

Average Social Media Activity of Fortune 100 Companies are:

27 tweets per week
3.6 Facebook posts per week
7 Blog Posts per month
10 videos/month
More details on the facts and figures on the Social Media aspect in B2Bs can be found here.
"Social Media is about sociology and psychology more than technology."
– Brian Solis
Businesses can leverage Social Media to showcase their expertise and top notch achievements. A constant touch and social conversational relationship can be maintained with existing customers with the help of Social Networks like Twitter, Facebook, LinkedIN etc. As a matter of fact, the usage of Social Media outclasses the personal touch that is created by one's business' brochure or catalogue.
So if you haven't started yet, the first steps into the Social Media space for your company should be to start building company profiles on the most popular social networks. Accordingly, you should have a section on your website promoting your social identities. Thereafter, you can start following clients and customers and get them to reciprocate!
References for Stats and graphics: Gartner & InsideView