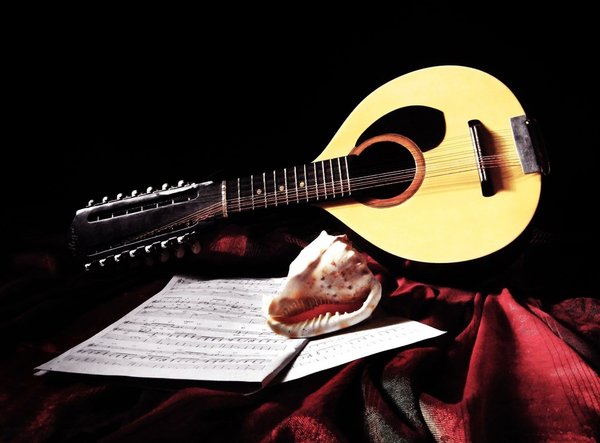 Hello folks! Welcome to the 6th edition of the Voice of LogicBoxes.
2014 has begun with a bang with 100+ New gTLDs being added to the root already – and there's hundreds more in the pipeline this year! We've also put our best foot forward in keeping up with these developments!
Since the previous Voice of LogicBoxes post, we've introduced numerous new gTLDs and are integrating more by the week! We've also made several new product launches and upgrades to OrderBox, including the ICANN 2013 RAA compliance updates. We also ran a host of webinars for our partners to educate them about the ICANN 2013 RAA and the overall New gTLD Opportunity.
Here's more details on all the updates from LogicBoxes over the past few months. Happy Reading!
NEW PRODUCT & SERVICES
1. Domain Names
New gTLDs are here! – LogicBoxes has been one of the first service providers to integrate with most of the New gTLDs as soon as they've launched. You can find the complete list of New gTLDs that are currently LIVE on OrderBox and those that will be launched soon on our New gTLD Calendar.
Premium Names – As one of our most anticipated launches, the Premium Domains feature went LIVE on OrderBox giving our partners the opportunity to offer secondary market domains to their customers
2. Web Products
Enterprise Email – We've launched a new & powerful email product meant for enterprise consumers & power users. The aptly titled 'Enterprise Email' is a powerful & secure email and collaboration suite and is also a wholesome communication tool. Follow the link for complete details on Enterprise Email
VPS Hosting – As a part of our constant drive to upgrade our Web Hosting infrastructure & services to cater to all types of users across the world, we've also launched VPS Hosting. Our VPS Hosting comes with industry-leading Control Panels like WHM/cPanel, WHMCS Client Management, Virtuozzo, etc.
Hong Kong Hosting – We've also launched Single Domain Hosting and Multi Domain Hosting in Linux & Windows flavors on Hong Kong Servers. Our Hong Kong Hosting Plans & Pricing aim to enable our Partners to be competitive and profitable while offering a markedly superior product in the Asian Markets
SYSTEM UPDATES
Profit%-based pricing – This was one of the most asked-for features by our partners and we've been more than happy oblige. Profit based pricing allows Registrars and Resellers on OrderBox to set selling prices for TLDs based on the profit % margin they wanted to make in 3 simple steps
Changes to ERRP – In order to comply with ICANN's implementation of Expired Registration Recovery Policy (ERRP), we made certain updates to OrderBox. Two new e-mails have been introduced in the system for the pre as well as post expiry notifications mandated by ICANN
Disaster Recovery Setup for Control Panel – As part of our continuous endeavor to better our system, improve stability and increase redundancy, we've set up passive servers for all OrderBox Control Panels. In case of a network failure, an attack or any such unforeseeable disaster, OrderBox will be seamlessly transitioned to the mirror instance ensuring that our partners get maximum uptime, and can run your business smoothly in a hassle free manner
Alipay Payment Gateway integrated – Alipay, one of the most popular and trusted online payment gateways, has been integrated on OrderBox. Our partners can now accept payments from resellers and customers through this online payment gateway
Verifying Registrant Contact Information – As per the ICANN 2013 RAA, Registrars are required to verify the contact information for the Registrant contact of each gTLD domain name. To help our Registrars fulfill this obligation, we've developed the capability to verify the email address of the Registrant contact. We've also implemented mechanisms to handle situations where Registrants don't verify these emails. All in all, major updates have been made to OrderBox in order to comply with the ICANN 2013 RAA!
SuperSite 2 Enhancements – In order to deliver a superior SuperSite experience to our Partners and their Customers, we've made further enhancements to our SuperSite2. Our latest upgrades have focused on enhanced functionality, better UX and unparalleled performance. To find out more about all the changes to the Supersite, please read our blog post
EDUCATIONAL WEBINARS FOR PARTNERS
In order to educate our partners about the ICANN 2013 RAA and New gTLDs, we held 2 webinars in the month of November.
Webinar fon ICANN 2013 RAA Impact – The webinar highlighted the new changes in the ICANN 2013 RAA and outlined the measures that Registrars need to take in order to comply with the changes.
Webinaron on Leveraging the New gTLD Opportunity – The webinar gave an overview of the entire New gTLD program introducing major New gTLD Applicants and process of integrating their TLDs. It also covered the list of activities that LogicBoxes is doing to give all the tools our partners will need to leverage the New gTLD Opportunity.
FIRST TIME IN THE INDUSTRY
Registy Wallet – The Registry Wallet is a first-in-the-industry all-encompassing solution for our Registrar Partners to manage billing and financial transactions with various Registries. Our Registrar Partners now have to manage funds only with one entity (us) and we take care of the leasing with all the Registries for managing funds in their accounts. We believe the Registry Wallet will be a great resource for all our Registrar Partners, especially with the advent of 1000+ gTLDs. Follow the link for complete details on Registry Wallet
As for the immediate future, we'll be launching Dedicated Hosting by the end of this month. Also, we'll continue to integrate with New gTLDs as and when they launch. We recommend you follow us on Twitter and Facebook to stay updated on all activities at LogicBoxes and also on all important Industry news.
That's it for this edition of the Voice of LogicBoxes. If you have any queries about the same feel free to comment and let us know!