The Council of European National Top Level Domain Registries (CENTR) recently released their latest DomainWire Stat Report for 2011. This can be found on the CENTR Website.
Quick stats from the detailed report:
The largest ccTLD is still .DE followed by .UK, .NL. RU, .EU and .CN in order
The 20 largest ccTLD Registries manage together around 63 million domain names representing 75% of all ccTLD domain names globally
Global TLD Breakdown: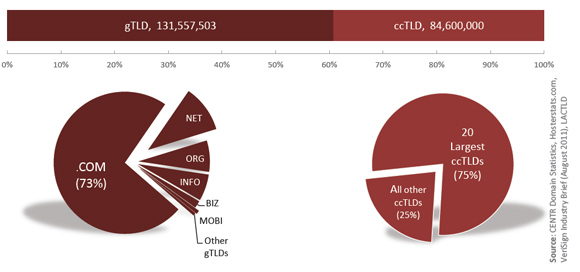 It's going to be interesting to see whether the new gTLDs might affect the growth of these ccTLDs in any way. What do you think?