Most companies slap their corporate logos on black/white t-shirts, call it a brand awareness initiative, and distribute them to prospects and clients. What ends up happening is, these branded t-shirts are mostly worn by employees of the company and you'll hardly see a client/prospect sporting it. We've designed our new t-shirt to overcome this hurdle.
We've created a map with ccTLD extensions that are ubiquitous across the internet. The size of each ccTLD extension on the map corresponds to the geographical size of the country it represents.
And given that the internet has no geographical boundaries, the tagline "The world is our playground" is something that all our clients/prospects, in the internet industry, can relate to!
The LogicBoxes troupe was sporting this t-shirt design for HostingCon'11. We gave a ton of these out as freebies at the event. And we'll be distributing them at future conferences as well! Drop in a line at sales(at)logicboxes(dot)com to know about our events calendar.
You can download wallpapers of this design below.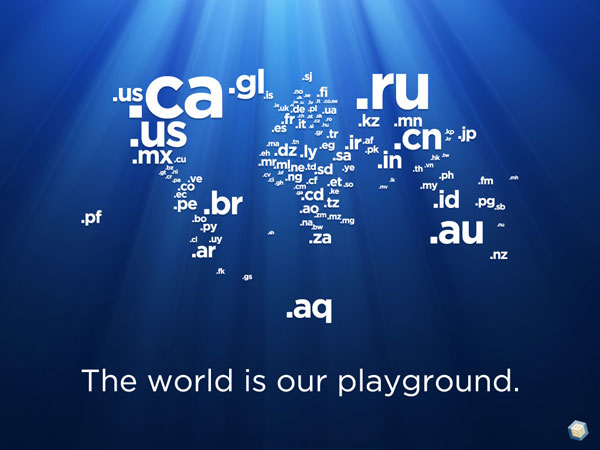 Download: 1024×768, 1280×800, 1280×1024, 1440×900, 1680×1050, 1920×1080, 1920×1200, 2560×1440.