The Registry fee for .COM and .NET will increase 2 days from now. The fee for .COM domain names have increased from $7.34 to $7.85 and the fees for .NET domain names have increased from $5.40 to $5.86.
This is the last of the 4 price hikes that Verisign is entitled to, under contract with ICANN.
Here's a quick summary of the price changes so far: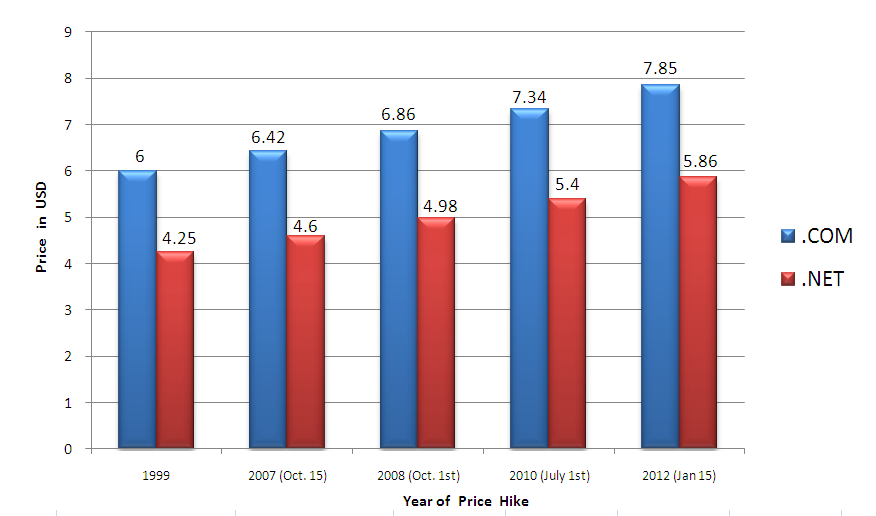 Why does Verisign keep increasing .COM/.NET fees?
According to them; in the last five years, the volume of DNS queries on Verisign's global Internet infrastructure has more than doubled, increasing to an average daily query load of 57 billion in the first quarter of 2011. This daily number was ~30 billion queries on average in 2007 and was a miniscule of 1 billion queries per day back in 1999.
The additional fees help the company bolster and scale infrastructure and platforms to ensure smooth functioning of these systems.
* Data sourced from Verisign.com